How To Crochet Mini Bear Amigurumi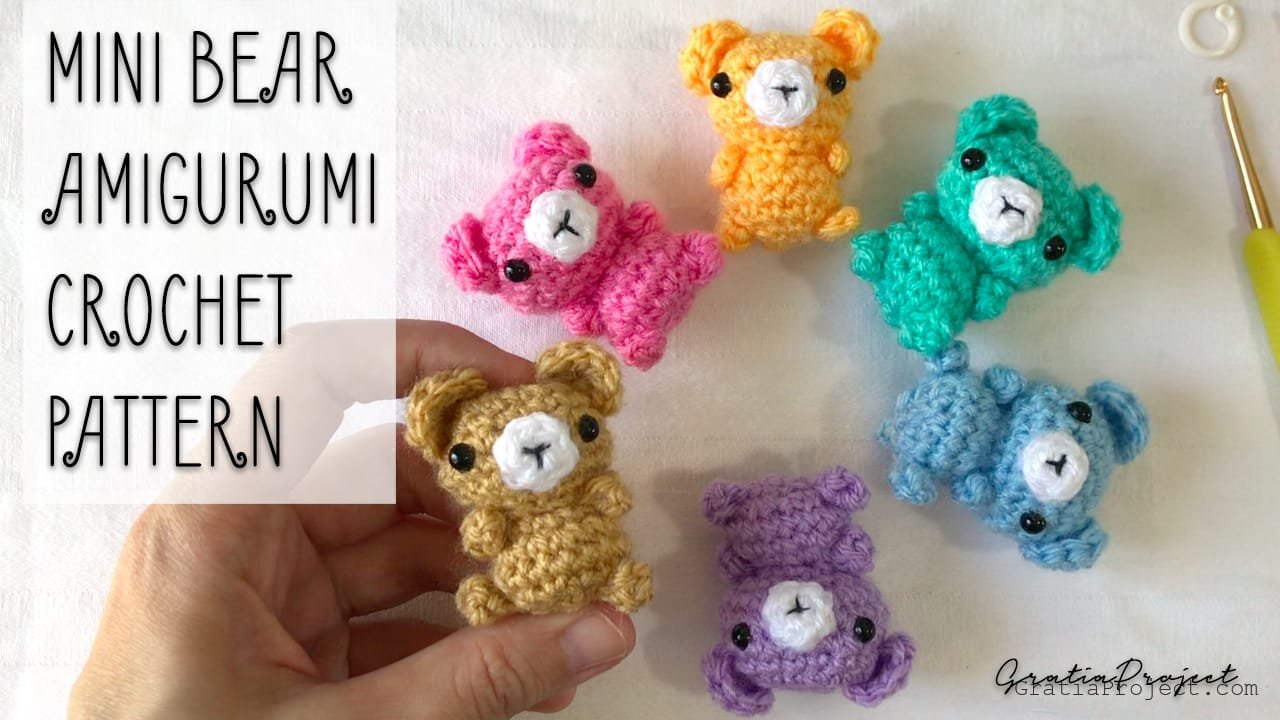 In the video Crochet Mini Bear Amigurumi tutorial, I used Stylecraft Special DK yarn and 3 mm crochet hook (or 5/0 Japanese size hook).
Finished size is about 1.5 inches.
Watch step-by-step video tutorial and free pattern of Mini Bear Crochet Amigurumi Free Pattern Video Tutorial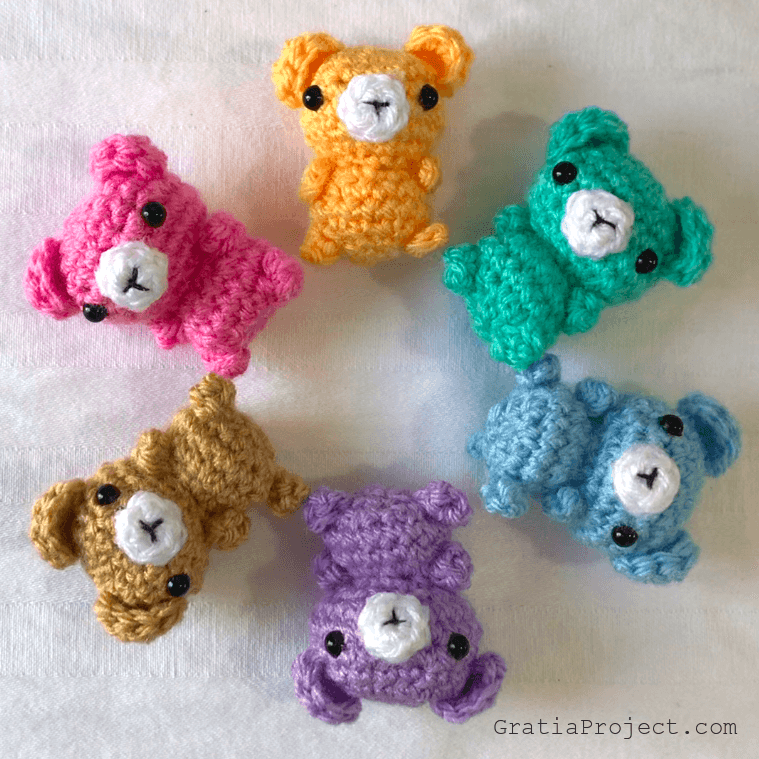 ABBREVIATIONS
(US Crochet Terms)
MR: Magic Ring
st(s): stitch(es)
sl st: slip stitch
ch: chain
sc: single crochet
inc: increase (2 sc in one space)
dec (sc2tog): sc 2 stitches into 1 stitch. Use Invisible Decrease. To do Invisible Decrease, insert hook through front loop of the first stitch, then through the front loop of the next stitch (3 loops on hook). Yarn over and draw through the first two loops on the hook (2 loops on hook now). Yarn over and draw through both loops on the hook. Invisible decrease completed.
[#]: number of stitche(s) in a round
=============================
MINI BEAR AMIGURUMI CROCHET PATTERN
by: Effi – GratiaProject.com
Jul 29, 2017
* Some links may be affiliate links which will allow me to make a commission for purchases made through the following link.
Yarn: King Cole Big Value Baby DK
Crochet hook: Hamanaka Crochet Hook Set
CLOVER Tapestry Needles Bent Point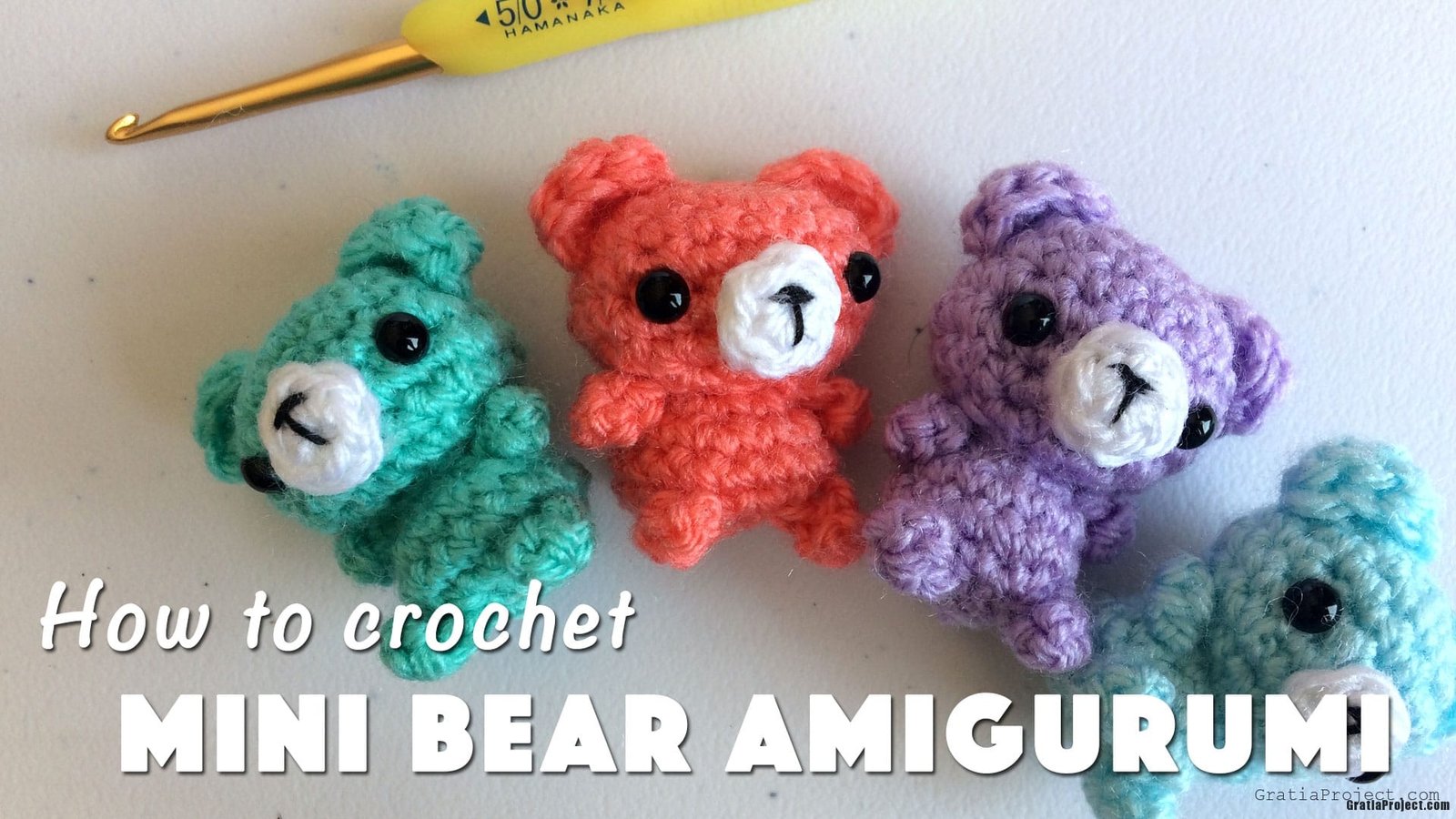 Watch step-by-step video tutorial and free pattern of Mini Bear Crochet Amigurumi Free Pattern Video Tutorial
Watch step-by-step video tutorial and free pattern of Mini Bear Crochet Amigurumi Free Pattern Video Tutorial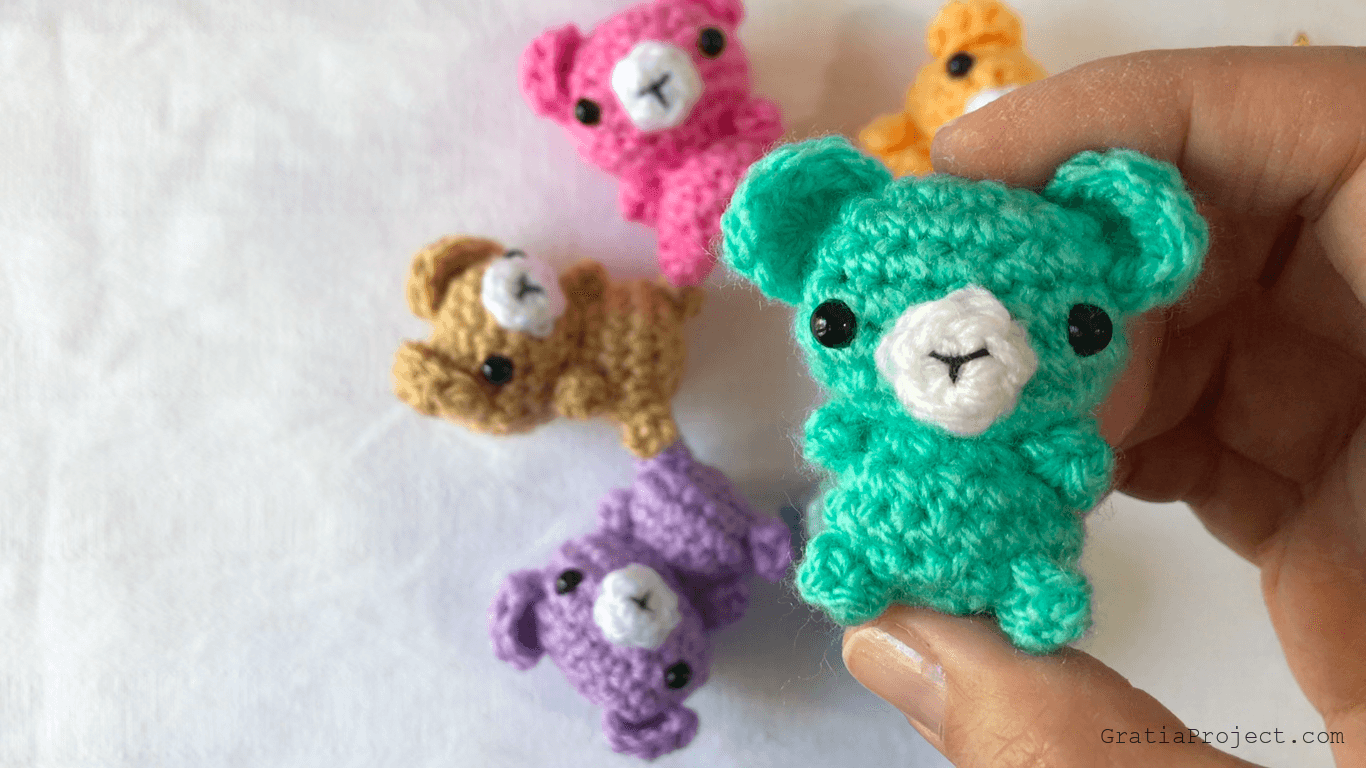 Watch step-by-step video tutorial and free pattern of Mini Bear Crochet Amigurumi Free Pattern Video Tutorial