How To Crochet Yoyo Puff Stitch
This is tutorial about how to crochet yoyo puff stitch. Create a dishcloth, blanket, coaster, a hat, or even fancy scarf from this pattern.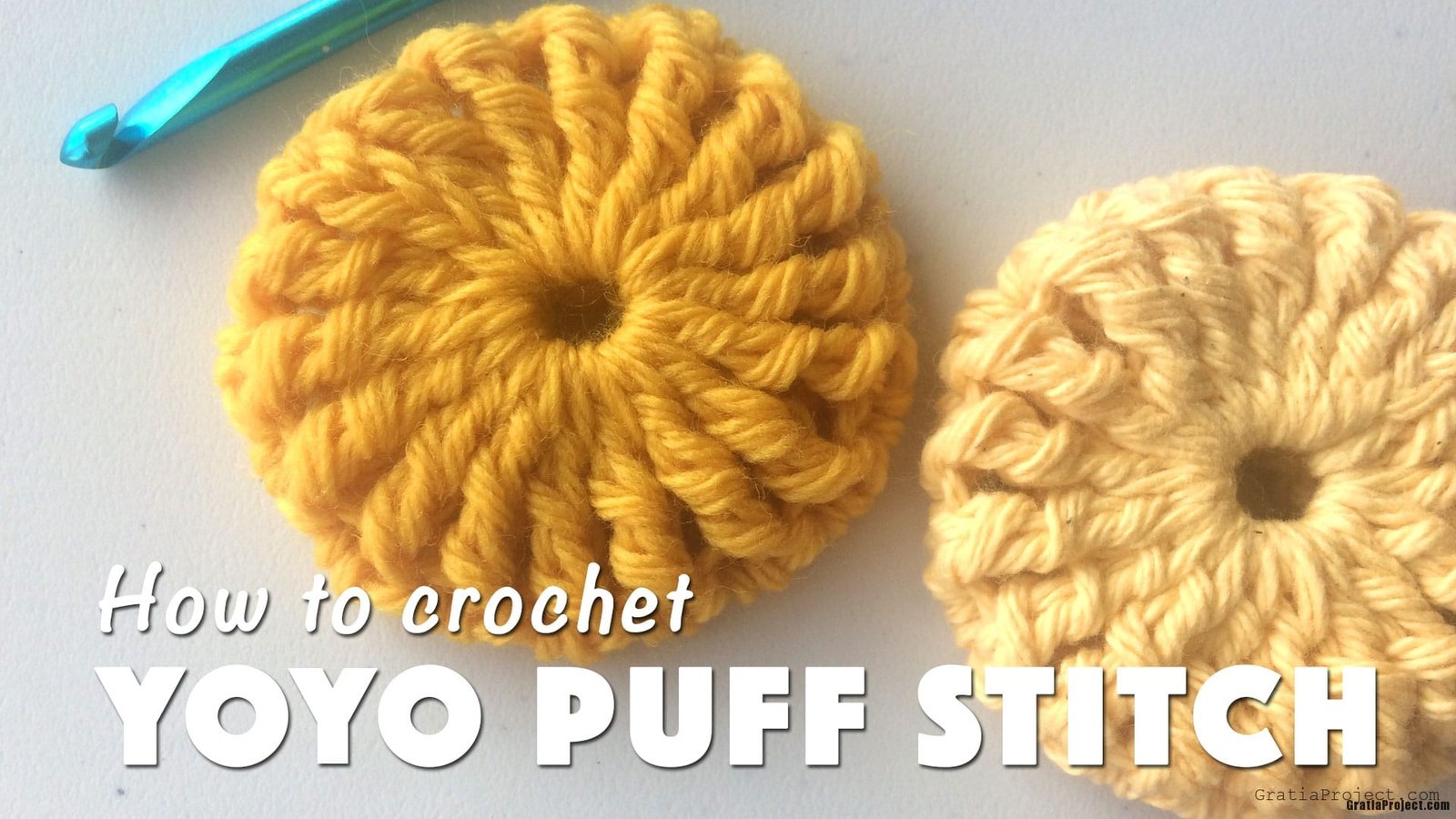 This project can be made with any size yarn on any size crochet hook.
In this tutorial, I used worsted-weight yarn and size 5 mm crochet hook. The finished project measures about 2.5 x 2.5 inches.
ABBREVIATIONS
(US Crochet Terms)
MR: Magic Ring
st(s): stitch(es)
sl st: slip stitch
ch: chain
dtr: double treble crochet
tr2tog: treble next 2 stitches together
tr: treble crochet
Yo-yo Puff Stitch Crochet Pattern

Round 1: In a Magic Ring, ch 5 (count as first dtr). Make 17 dtr. Join with slip stitch. (Total 18 sts)
Round 2: Ch 4. Tr2tog all around until before last stitch. Tr in the last stitch. Join with slip stitch to the first ch 4. Cut the yarn and secure it.
Pattern site: https://www.gratiaproject.com/how-to-crochet-yoyo-puff-stitch.htm