Pikachu Crochet Pattern And Video Tutorial Easy And Fast
Pikachu Pokemon Amigurumi Crochet Pattern, my video tutorial step-by-step and free pattern. This is tutorial about how to crochet kawaii mini Pikachu amigurumi. These Chibi Pikachu Crochet Pattern is just simple, cute, and adorable. It will be a wonderful gift for every Pokemon lover.
All my Pokemon Amigurumi series:
– Pikachu Amigurumi crochet tutorial
– Squirtle Amigurumi crochet pattern
– Charmander Amigurumi crochet pattern
– Bulbasaur Amigurumi crochet pattern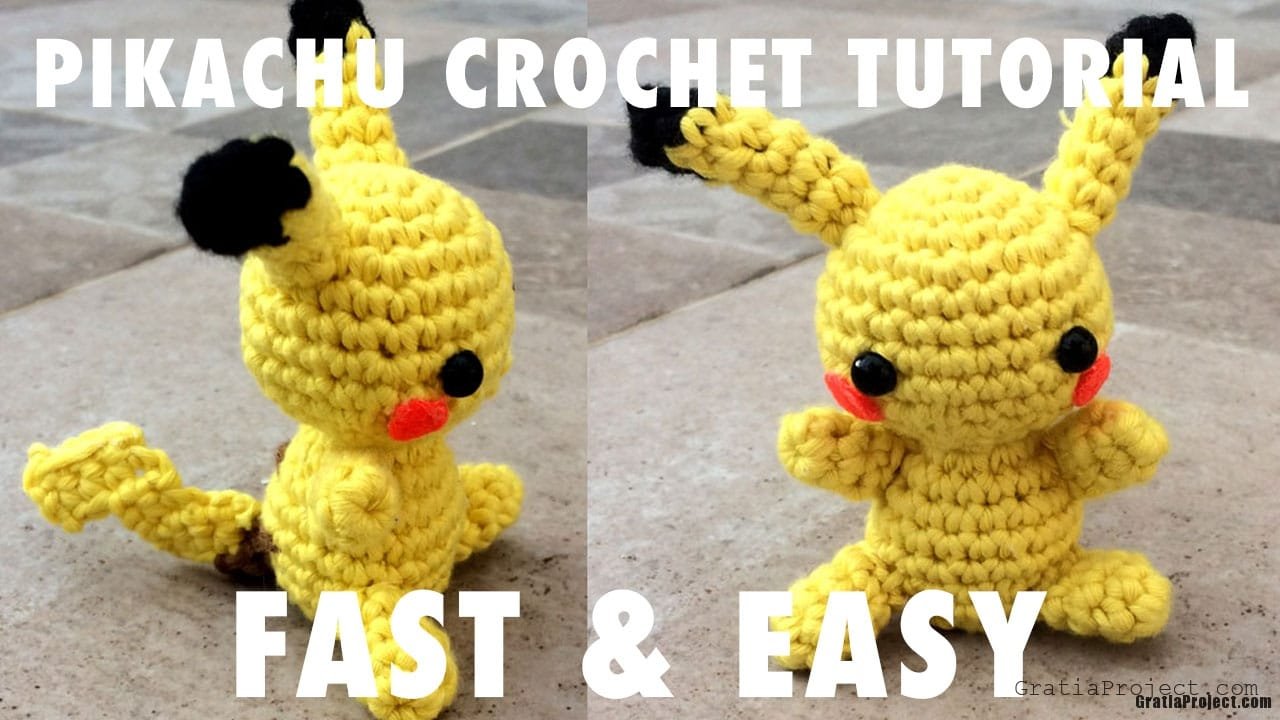 Watch step-by-step video tutorial and free pattern of Pikachu Crochet Tutorial
This pattern created for beginner-immediate crocheter. It works up quite fast, we only need about 2 hours to finish each Pokemon.
Both HEAD and BODY is crocheted together so it saves your time from sewing them together.
I used 100% cotton yarn, light worsted weight (DK), and crochet hook size 3 mm. The finished result is about 2.75 inches from head to bottom. I also used 6 mm size safety eyes. Please adjust the safety eyes size according to your yarn.
Keep your stitches tight and consistent. If you see holes in your doll, try working with a tighter tension or use a smaller hook size so that your stitches are nice and tight.
Using invisible decrease (dec) instead of sc2tog is very recommended when making amigurumi; you can't even tell that the stitches are decreasing.
Notes:
inc: increase (sc 2 into 1 st)
dec: invisible decrease. To do Invisible Decrease, insert hook through front loop of the first stitch, then through the front loop of the next stitch (3 loops on hook). Yarn over and draw through the first two loops on the hook (2 loops on hook now). Yarn over and draw through both loops on the hook. Invisible decrease completed.
Watch step-by-step video tutorial and free pattern of Pikachu Crochet Tutorial