Heart Pillow Crochet Tutorial
Heart Pillow Crochet Tutorial, video tutorial step-by-step with free pattern.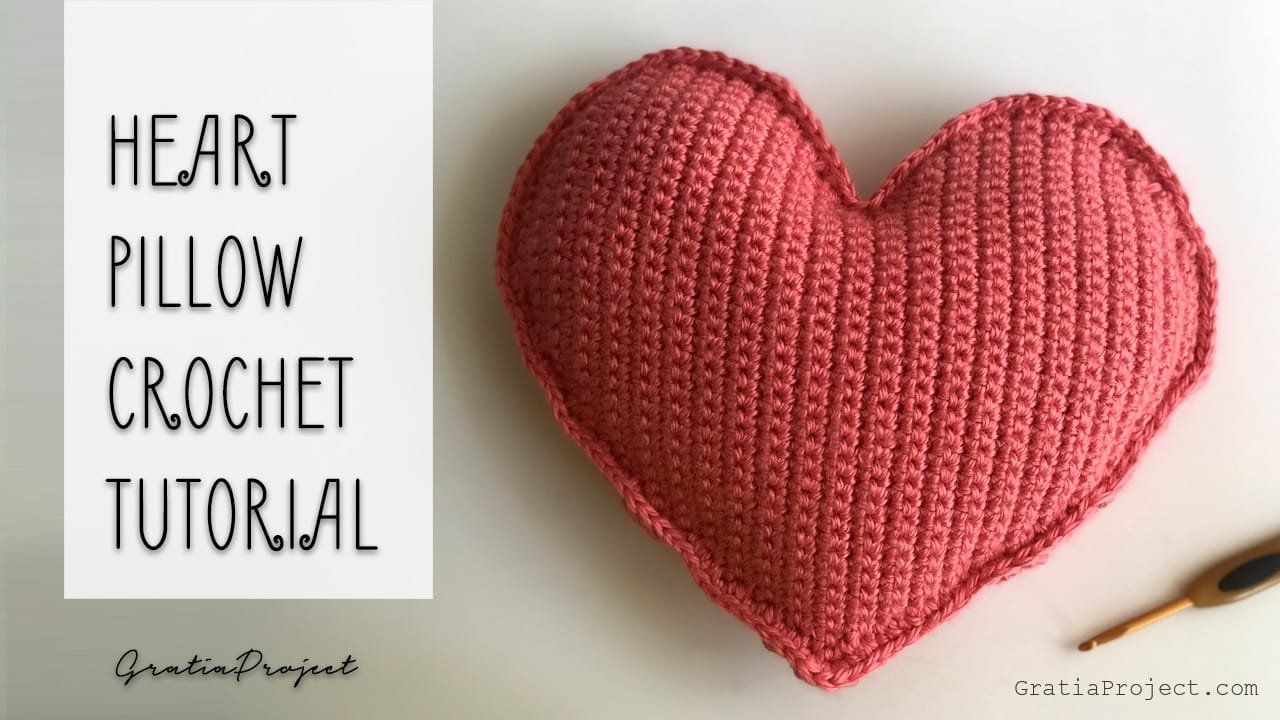 Watch step-by-step video tutorial and free pattern of Heart Pillow Crochet
ABBREVIATIONS (US Crochet Terms)
st(s): stitch(es)
sl st: slip stitch
ch: chain
sc: single crochet
chainless sc: Insert hook into second chain from hook. Draw up a loop (2 loops on the hook), then draw through only the first loop on hook (2 loops on your hook). Draw through both loops.
inc: increase (make 2 sc in the same space)
dec: decrease (sc2tog)
[#]: number of stitch(es) in a round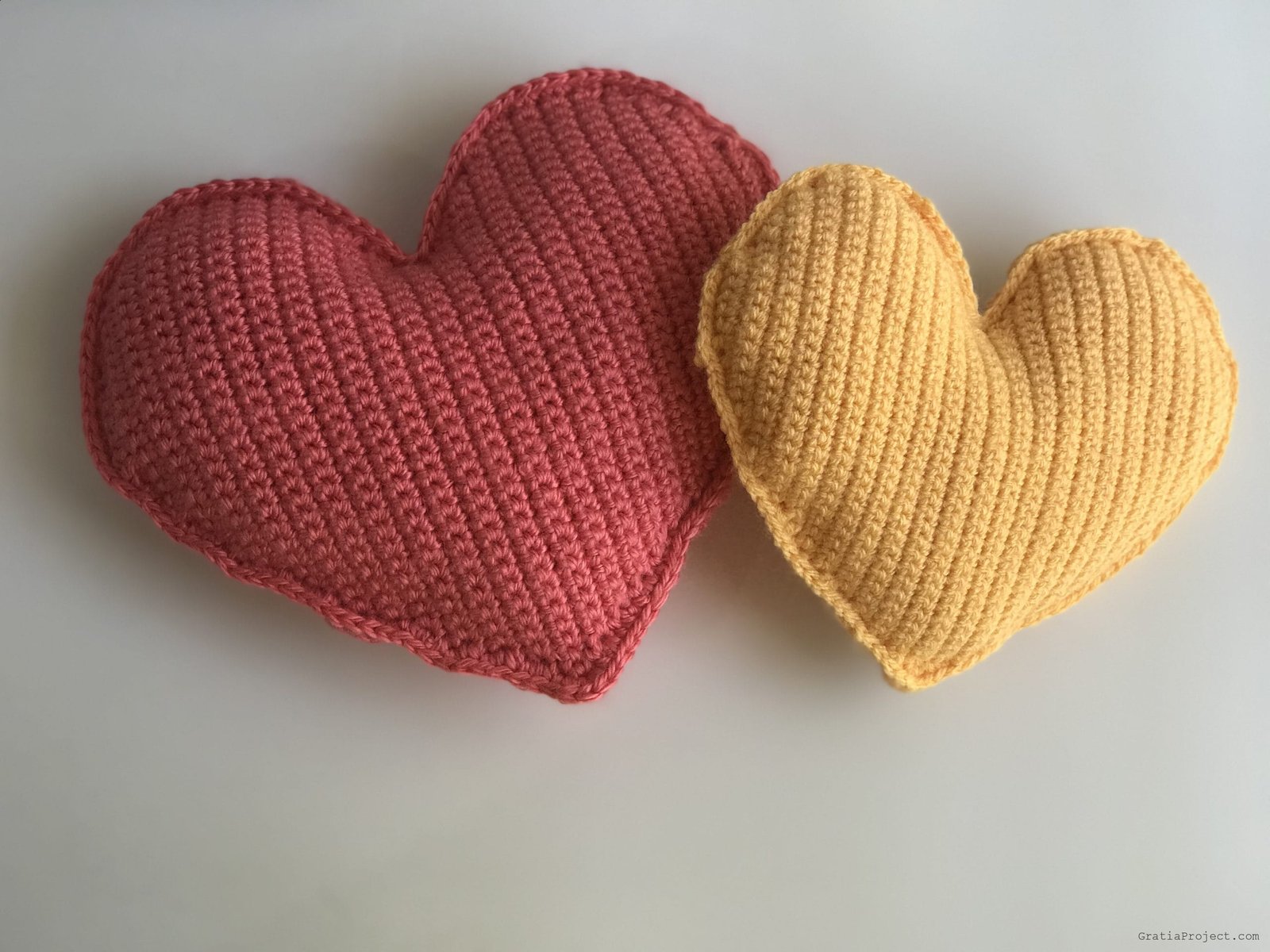 * Some links may be affiliate links which will allow me to make a commission for purchases made through the following link.
We will need:
Yarn: Caron Simply Soft Worsted-Weight
Crochet hook: Clover crochet hook size 4mm
CLOVER Split Ring Markers
Watch step-by-step video tutorial and free pattern of Heart Pillow Crochet